CL Corp design and produce a 4D movie theatre for Parc Astérix in 2019.
The 300-capacity attraction at the park outside Paris will feature D-Box dynamic motion seats. A 450 square-metre room has been completely renovated and redecorated to make way for the theatre. Inside, audiences will be able to enjoy a custom made film called Attention Menhir! that will immerse Parc Astérix guests in the famous land of the Gauls.
The action will unfold on a 20 x 6m screen, as audience members take their places in 150 twin-seat modules. Programmed by CL Corp, the modules will be in total synchronisation with the film. There will also be six places for people with reduced mobility.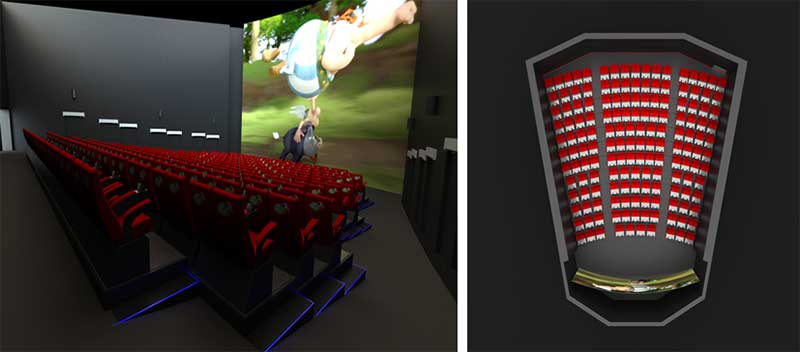 To make the experience even more exciting, special effects such as air blasts, wind, water jets and leg ticklers will keep spectators on the edge of the seats. These effects combined with the movement of the seat modules will give guests the impression they are part of the troop of the Gauls offering a fierce fight to Emperor Julius Caesar.
Product page & Client website link :